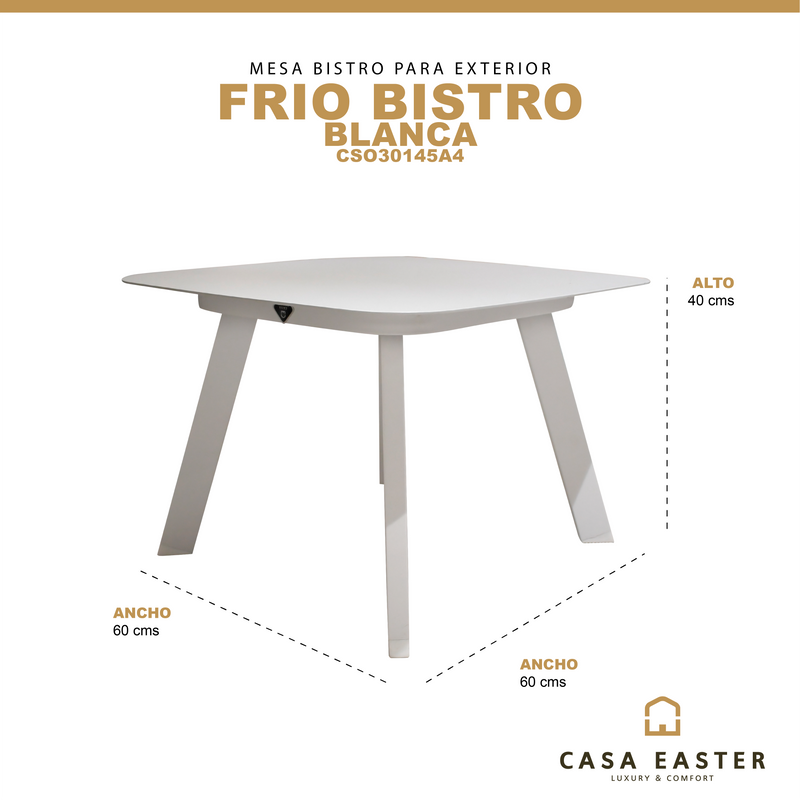 Cold Bistro Table.

This outdoor coffee table is a stylish addition to any patio decor you currently have or any part of your home, dining room, bedroom or living room.
Material.
Aluminum structure and cover.
Features
.
-Our outdoor side table is made of aluminum frame coated with finish for rust resistance.

-
Its lightweight design meets your mobile needs for indoor and outdoor use.
-
Quick installation;
Only four legs are required to assemble.
Maintenance & Care.
-General recommendations Do not use abrasive products such as acetones, bleaches, solvents, etc.
-Do not place this product in a humid environment to avoid damage. If water is accidentally spilled on it, wipe it off immediately with a dry cloth.
-To remove grease stains, for example, clean as soon as possible with a sponge and hot soapy water.
Measures.
Height: 40cm
Width: 60cm
Length: 60cm